Meet the Loki: The paddle sports industry's first latex & neoprene-free dry suit!
Are you a paddler allergic to latex or hate the feeling of a latex neck gasket choking you all day? This dry suit is for you! 
The Loki uses our PU-coated lycra neck and wrist gaskets and the specialized closure system that we developed for our series of professional rescue drysuits. We transferred this technology to a drysuit style and fit suitable for an everyday paddler. This system is very comfortable and versatile. It allows the user to adjust the tightness as necessary, so you can tighten it down if you are running whitewater and then loosen it off a bit if you have a sizeable flatwater section ahead or if the overall risk of head immersion is low, for example: if you where kayak fishing or just flatwater paddling.
Neck closure system: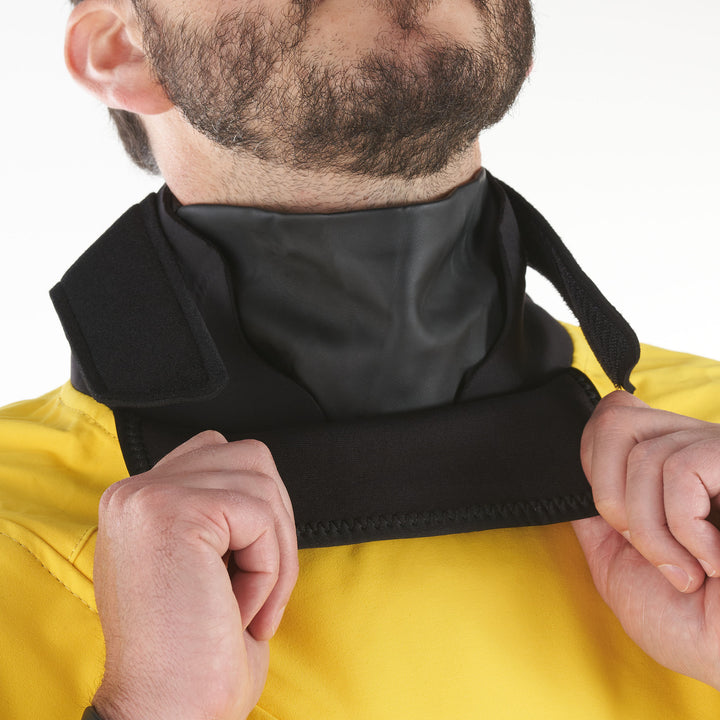 Wrist closure system: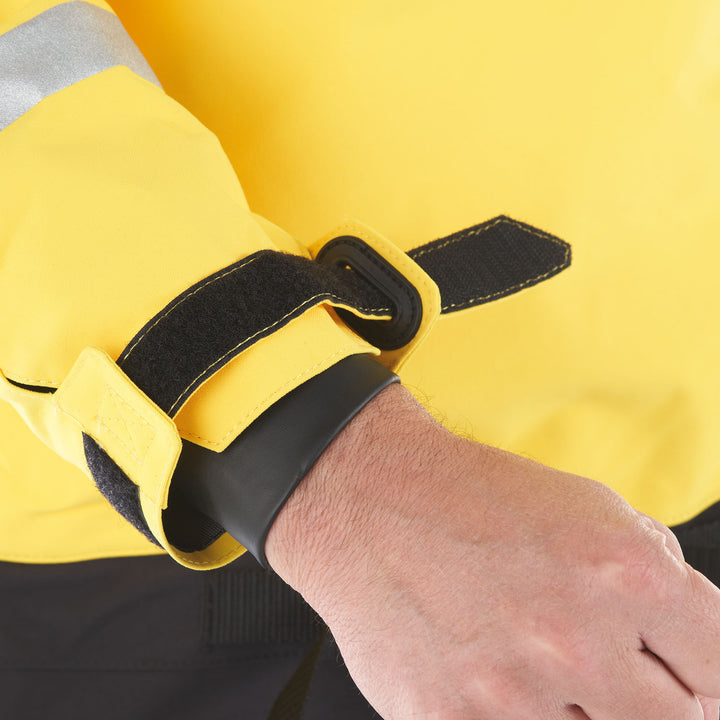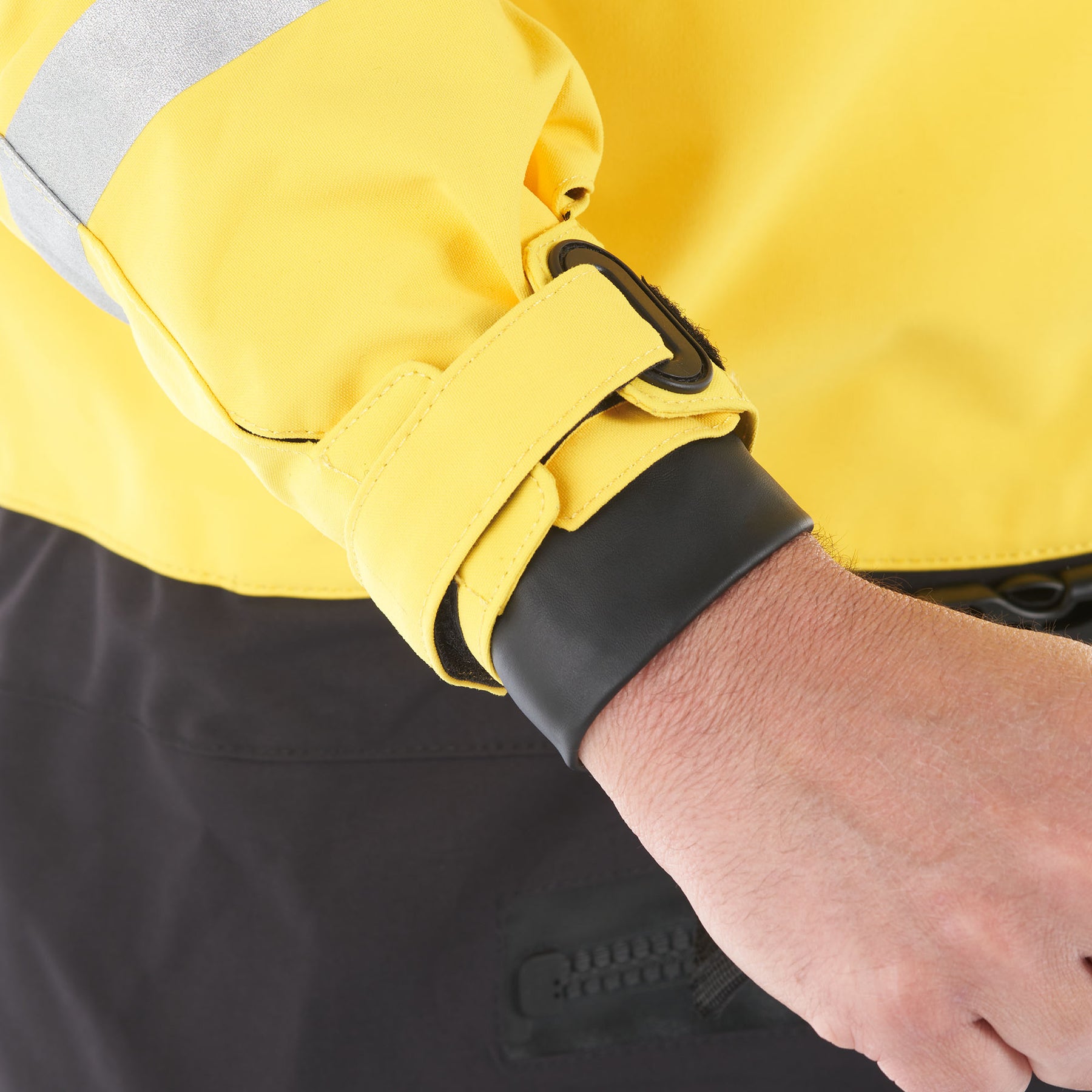 We have tested this suit with multiple professional water search and rescue organizations and ourselves! You can be dry and comfortable all day and at a great price because paddling is for everyone. We use 100% recycled nylon three-ply exhaust fabric with a PFC-free DWR coating because we care about the environment we play in.
Expect to see the Loki Dry Suit at your local Level Six dealer and online in February 2024.
Product Page: ♻️LOKI LATEX & NEOPRENE FREE DRY SUIT
---